Climate change is a real threat and despite the very clear warning messages of international experts (e.g. IPCC Report1.5°C), the policies adopted so far are not enough.
We must ensure a sustainable food system that allows us to use fewer resources while protecting biodiversity and producing more with higher quality and at more accessible costs.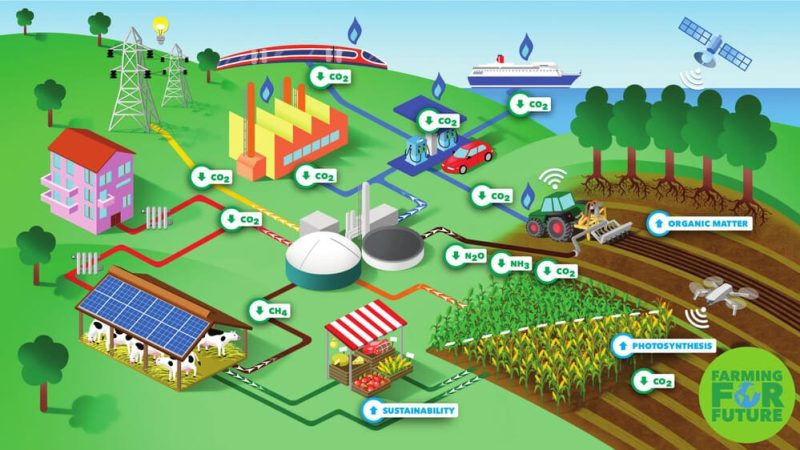 Italian agriculture must renew itself to contribute to reducing its environmental impact.
PRODUCE MORE USING FEWER RESOURCES
FIGHTING CLIMATE CHANGE
GUARANTEEING FOOD AND ENERGY FOR ALL
RESTORING SOIL FERTILITY AND BIODIVERSITY
By adopting agroecological practices that have at their centre both the conservation and regeneration of soil fertility and the development of soil photosynthetic activity.
By incorporating properly sized bioenergyinto the farm, allowing the development of circular production models.
Thanks to chlorophyll photosynthesis, the agricultural-forestry sector is the only one capable of operating on a significant scale with the carbon cycleof the planet.
The actions are all implementable now, and indeed are already in place. The horizon we are setting is 2030.
Farming for Future suggests actions to be taken now that will affect the future. We have in our hands a heritage for the future: the land we work, the animals we raise, the products we generate.